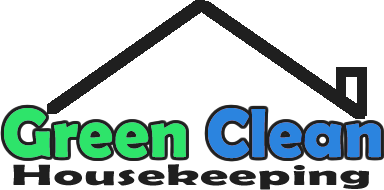 How do I get a quote or make a booking?
Feel free to give me a call on 5986 7559 or 0428 757826 or send us an email with your cleaning requirements, we will give you a rough estimate, and how long your cleaning service will take.
How much will my housecleaning service cost
Each home is unique, we will come out and offer you a free quote,our rates are based on the size of your home,amount of distance needed to travel to the job, amount of dirt/clutter/amount of bathrooms, cleaning requirements, and when you last had your home cleaned. An approximate quote for a Basic clean for an average sized home in average condition is between $130-$150 per clean. If you have more specific cleaning requirements that are not listed on the Basic clean or your home is larger, please contact me to discuss.
How long will it take, and do I need to be at home?
An average 3 bedroom 2 bathroom house takes approximately 3.5 hours, this can also depend on the last time your house was cleaned and the amount of cleaning required. You don't need to be at home while your house is being cleaned, we are happy either way.
Can I get a tax invoice/receipt?
Yes you can , we are happy to provide you with a receipt.
Do I need to provide house cleaning supplies and equipment?
We provide all the relevant cleaning supplies and equipment. If you would prefer us to use yours , could you please let us know at the time of your booking.
Environmentally friendly?
We practice what we preach, all of our cleaning products are safe for human's , pets and the environment. Our purchased commercial products are quality made and 100% toxic free.
Do you have public liability insurance?
Yes, we are covered for property damage and personal injury.
Are you pet friendly?
Yes, we love animals and are happy to clean around your pets. If you have a pet that is likely to be aggressive or may obstruct your cleaner, we kindly ask if you can secure or remove them prior to your house cleaning service.
How do I pay for my cleaning service?
We accept cash, cheque or direct debit, payment is made on the day or prior to your clean unless other arrangements have been made.
Are there any restrictions placed on the cleaner, with regards to what they will clean?
Yes, there will be no deep cleaning of any antique or delicate or valuble items, there will be no outside window cleaning or using ladders.
What if I need to cancel my booking?
Please contact us as soon as possible, this is imperative as you can imagine, please give us at least 24 hours notice.
Otherwise the booking will need to be paid in full.
How does the housekeeper gain access to my home?
A key is given to the housekeeper to use on each visit, the key can be left in a hidden place, and the key returned to the same place, or locked in the house after each visit.
Do you clean the larger homes requiring two or more cleaners?
No. Greenclean is not an agency, therefore I do not work with a team.
How long will it take for you to clean my home?
Mostly 2-3 hours for a Basic service, Spring cleans take longer due to the extra work cleaning inside cupboards, oven etc.
Do you clean up after a schoolies party
No. There are many times I have with no problems at all, unfortunately there has been a minority that has forced me to look at and evaluate my capacity to continue to do these cleans effectively.
Where do you buy your products?
Most are available at the supermarket, some I buy in health stores and some I make myself. It's amazing how clean and healthy your home can be using products that are safe enough for us to consume. Going back to how Grandma used to clean the home is a sensible and healthy way to live, it makes no sense to me to be pouring chemicals in our waterways and destroying precious marine life, there is solid proof of the damage these toxic chemicals are doing to us and our environment. And it's totally unnecessary.
For all enquiries please contact Christine on
Phone:
03 5986 7559
Mobile:
0428 757826
Email:
green_cleaning@hotmail.com